Quality
Anaesthesia equipment by Anaesthetics having professional and experience specialist support team to serve and satisfy the clients as the best company. We take care our every customer with best supporting staff of the world. Our technical and engineering team takes care ISO and WHO-GMP guidelines for every equipment and also provide suggestions and solutions to customers for its best uses.

We have an expert and committed marketing team to listen and understand customer requirements and full fill as it's demanded and given at a time line. We don't end up our relations after supplying or services, we keep it alive as long as possible. Customer's feedback is researched for service improvement. These certifications include:
ISO 9001: 2008
ISO 13485:2003
Manufacturing according to WHO-GMP guidelines and specifications
CE marked
More
Profile
Anaesthetics India Private Limited is accredited with ISO 9001 : 2008 & ISO 13485 : 2003 certifications for quality systems and commitment in our operations of Anaesthesia Equipment.
Anaesthetics India Pvt Ltd is leading healthcare equipment supplier. We are supplying hospital, medical and surgical equipment including Anaesthesia equipment since 1951. The company is continuously improving the service quality and service area to globe. Understand customer's requirements and serve with satisfied solutions at a given time line. More
About
Our Clientele
Exporting to over 30 Countries worldwide...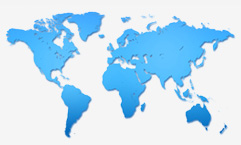 USA, UK, South America, Europe, Africa & Asia Pacific
More
Services
We manufacture and export anaesthesia equipments with a guarantee, which are manufactured by professionals and technical team. We supply safety assured Resuscitation and Silicone Resuscitators. Laryngoscope developed using best quality stainless steel. Ventilator featured breathing system and other components to connect patient's airway to anesthetic machine. Respiratory and Breathing bags are engineered with quality standards. We offer Anaesthesia equipment include Oxygen therapy equipment, Airway equipment, Regulator and many more. Anaesthetics as an organization establishment grounded in Mumbai, India are manufacturer, exporter and service provider of anaesthesia equipments with replacement guarantee and service warranty since 1951, covering in India and all over the globe. Anaesthetics has been operating as manufacturer, supplier, exporter and offer services of anaesthesia equipment since 1951 from Mumbai, India to all over the world as per client's requirement and need.
Anaesthesia products
Anaesthesia products are manufactured and supplied all kinds of solutions by Anaesthetics India Private Limited since 1951, also researching to invent anaesthesia equipment as per international, ISO, WHO and GMP standards. We are WHO-GMP certified organization based in Mumbai. Improved quality and safety of anaesthesia devices to assured reliable and trusted service to medical industries and anaesthetics sectors. Improving in national as well as international as medical equipment manufacturer and supplier. Anaesthetics products offer by us, able to creatively necessary as well as good improvement in offer best quality as hospital help in important medical care being served. Established in 1951, working as manufacturer, supplier and exporter of hospital and surgical machineries. ISO standard as well as international specification, WHO-GMP certification as well as domestic standards for the medical professionals and hospital industries. Anaesthesia products and medical equipment with 24x7 services by experienced scientists and professionals. We don't compromise with quality and safety of the products since we know the sensibilities of general anaesthesia and its process.
Frequently Asked Questions
What kind of medical and anaesthesia products do you have?
We supply all kinds of medical products including anesthesia equipment, laryngoscope, intubation accessories, resuscitators, respiratory, airway equipment, regulator, ventilator circuits, anaesthesia trolley components, oxygen therapy equipment, medical gas pipeline accessories and others hospital and medical equipments.
How can you manage the quality level of equipments?
I would like to inform that we strictly follow ISO and WHO-GMP guidelines and standards. We are create a specific plan for every service and our medical team with the best result and resource work to deliver quality result.
Are you supplier or service provider?
This is the question, I mostly faced. We are manufacturer, supplier, exporter, service provide and all kinds of solutions for medical equipments since 1951.
Clients Said : Review
Arnav M, Ahmedabad
17 Feb 2014


Anaesthetics Company is the best company regarding anesthesia equipment, they deliver quality services to the clients and packaging system which is very good for the exporters. This company has good technique of the packaging, exporting, maintained the relationship with the client's. This is the reason why I highely recommend this service
Kuldeep Nayyer, Chennai
23 Oct 2012


Anaesthetics Company has done an excellent job for me, offering good services to the clients I like the way they work and deal like they are not break up the relationship after the product delivery.
Revendra Saha, Delhi
13 May 2012


They have all OT equipment including Anaesthesia and Laryngoscope. The equipments are ISO standards.
Deepak M Anand, Noida
04 Jan 2014


I have been taking anesthesia product since 2009. I felt that the product is very useful to the all hospitals in one company that can be give the various product at one time.
Our Clients
AIIMS, New Delhi
Breach Candy Hospital, Mumbai
Apollo Group of Hospitals
Medical Mission, Chennai
Bombay Hospital Trust, Mumbai
P.D. Hinduja Hospital, Mumbai
Company Address
Anaesthetics India Private Limited
Amar Business Center, Ram Mandir Road
Goregaon West, Mumbai - 400 104, MH, India
Email: salesaipl1951@gmail.com
Mobile: +(91) - 9820045383
Telephone: +(91)-(22)-66952980-84 /65229352
Products and Services